As 2017 winds down and we prepare for the much-anticipated New Year, you may be wondering how to maximize press for your brand in 2018. A few tips to get a head start on good public relations:
1. Dust off your website & social media. Take a peek at your website and social media channels to see if they have outdated info (we often overlook our short bios/about us sections on Instagram, Facebook, and Twitter with old info, expired promotions, etc.) that may give media outlets the impression you're not currently in business or active on these channels. They want to know the latest and greatest, so update your blog with a brief post to keep them informed on your newest developments- what trade shows you'll be exhibiting at in 2018, a link to your latest lookbook, recent press, etc.
2. Make a content calendar. Schedule consistent posts for your social media channels- if you're pressed for time, pick 1-3 of your preferred social media outlets to zero in on. Select evergreen/always relevant posts, finalize your holiday promotions for 2018, and decide on a doable number of posts per week and stick to it. Looking for ideas on relevant content & holidays for nearly every day of the year? Check out this resource.
3. Think like an editor. What is press-worthy? A one-day 10% discount code probably isn't going to interest a print publication, but perhaps your dress was just worn by an A-list celebrity. Or the Pantone color of the year has been announced and your collection features several pieces in this hue. A unique and timely story angle will intrigue the media and can lead to press coverage with proper planning and being mindful of PR lead times. For print publications, this is often 3-6 months ahead, digital is shorter and can be immediate up to a couple months range. Offer the media exclusive coverage if possible.
4. Become the go-to expert. Journalists routinely need sources for articles, ranging from quotes from professionals or "regular" people. Share your expertise on your social media channels (and bios) and respond in a timely manner to queries for quotes, even if it's not directly related to your brand. For example, our client was recently quoted in an article on realistic New Year's resolutions for moms, and her fashion label was mentioned and linked alongside her quote in a major website.
Where can you find these queries? We are members of a few networking and PR groups; free resources are also available- many writers are active on Twitter and will tweet out queries when they need to crowdsource information.
5. Research & decide on your attainable media wishlist. When we work with brands, we always ask for a list of their goal publications/media outlets. While everyone wants to be on the Today Show and in O, The Oprah Magazine, brands often overlook outlets who are also influential and may be even more targeted to their niche audience. Major editors often scour other smaller publications for ideas, so don't discount in-flight, regional, and trade publications.
Be honest about where your brand is at today- is the price point, brand positioning, and photography up to par for Vogue? Can you provide over 500 product units for an audience giveaway on Ellen? Maybe not right now, so focus on relevant media as you establish your brand and grow to the next level.
6. Have good images. When the media is interested in covering your brand, they will often ask for high resolution product images (flat images of just the product with a white background) and/or lifestyle images (for fashion, these are often images of clothing on models/editorial-style photo shoots by professional photographers). This is not to be overlooked- if you don't have quality images at the correct resolution and dimensions, they will swiftly move on to the next brand who does.
Also, make sure you can easily share your images- Dropbox folders and shareable links are much preferred over huge files that clog up editor's inboxes and take forever to download.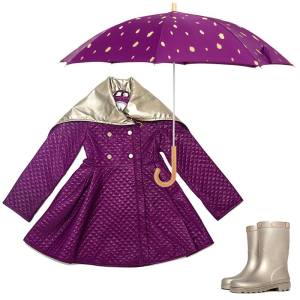 To take the guesswork out of product images, we refer our clients to a trusted and cost-effective studio who can quickly shoot magazine-ready images. For professional lifestyle photo shoots, we also have a list of photographers and stylists we trust with various specialties and price ranges located in the U.S. and abroad.
7. Don't stop after you've secured press. Some brands think they can invest in PR for a few months, score a few great press hits, and abruptly stop without affecting their sales and brand recognition. Unfortunately, PR thrives on consistency and momentum, so we discourage brands from "taking a break" as they risk falling off the radar and being perceived as an unreliable source or no longer in business.
8. Leverage the press you have secured to your best advantage. Is your press coverage prominently displayed on your website's press page (you do have one, right?)? Do you regularly share your press features on social media? Do you have "as seen in ____" in your Instagram bio? Being in respected media outlets elevates perception of your brand and its legitimacy, so share away!
9. Hire a professional. If you're like many brand owners, you are probably busy with design, production, and fulfilling orders, so PR is often inconsistent, by chance, or left by the wayside. We're here to help make PR a mainstay of your business with regular media outreach, strategizing, content creation, social media, influencer/celebrity outreach, and everything else that generates positive brand awareness.
Magnolia PR is happy to take this task off your plate, please email adrienne@magnoliapr.com to learn more. Cheers to amazing press in 2018!
Happy New Year!