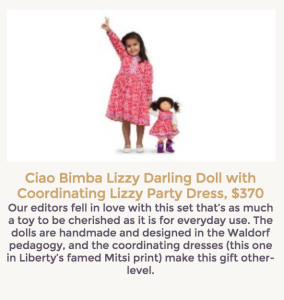 The 2017 Holiday Gift Guide from StrollerTraffic is here and features Ciao Bimba! One of the leading sites for modern stylish moms, StrollerTraffic handpicked the best gifts for all ages and chose Ciao Bimba's Lizzy Darling Doll with matching girls dress for the guide, which can be viewed here.
Visit StrollerTraffic's Facebook page as well to view their live video covering the gift guide and the intricate details on these heirloom-quality dolls from Europe: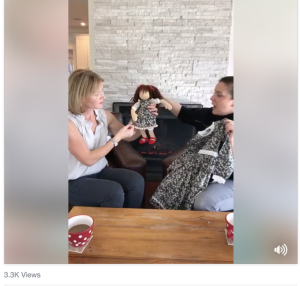 To learn more about Ciao Bimba's Waldorf-style dolls, please visit www.ciaobimba.com.