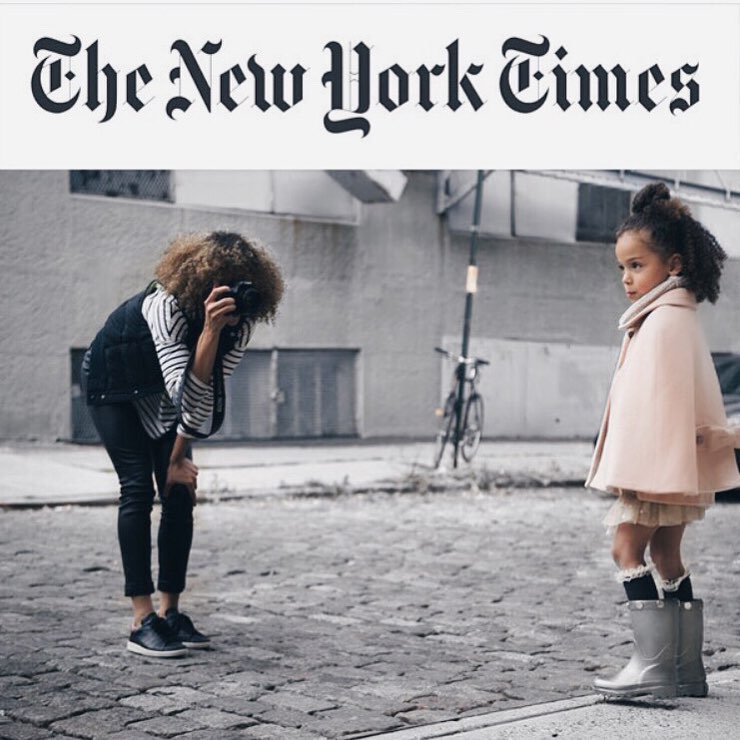 Client Oil & Water rainwear featured on ScoutFashion in the NY Times 
Whether you're launching a brand or looking to refresh an existing one, public relations is an essential step to advance your brand awareness and promote growth. But when should you invest in PR? We recommend having a PR plan in place to coincide with your launch (or relaunch). If you are investing in production, samples, and inventory and not building brand awareness through PR…How will anyone know your brand exists?
Your best bet is to lay the foundation for PR and get all of the materials ready for when press samples and high resolution, magazine-ready images are available. Keep in mind most magazines work on a 3 to 4 month lead time, so you'll need to think ahead as well. (Sidenote: April means editors are starting to work on Back To School stories!)
To start PR, be mindful that the process takes time to build momentum and trust. This means you and your PR team will need to be ready when a magazine requests samples overnighted of your FW '17 collection or needs high resolution product images of your collection immediately. If you can't deliver, they move on to the next more prepared brand…And probably won't contact you again. In saturated markets, it's important to stand out and be able to gain the trust of the media and public with reliability and authenticity.
Often, brands are worried about the cost of PR and decide to hold off until they magically have more x, y, and z. They will invest in the wrong areas (buying fake followers, shady gifting suites…) and lose valuable time. If you start and stop PR, you lose valuable momentum and time. What's more newsworthy: a newly launching brand with a fresh concept, or the 5-year-old one that's stagnant? In PR and life, money is a renewable resource; sadly time is not. When building your budget, factor in PR and see it as a long-term component of your brand's growth, rather than an extra.
Feel free to contact us if you have any questions about PR or our services- we've been successfully growing brands since 2006 and are eager to help!